Pearl River sightseeing boat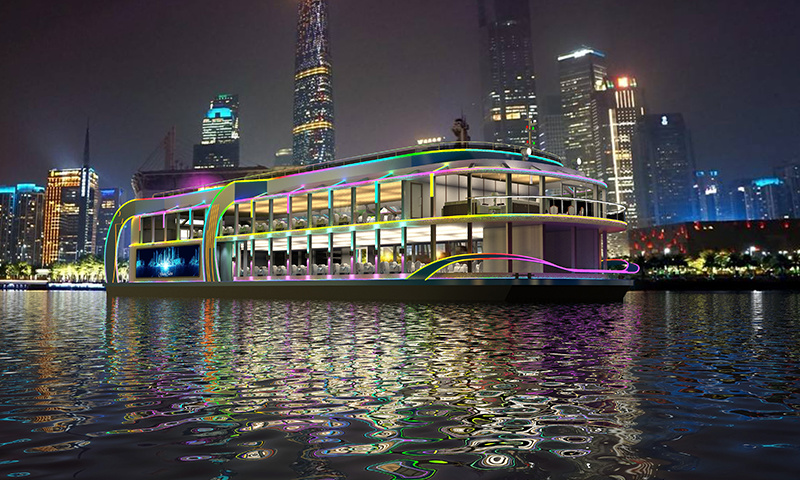 Introduction

ship name

Pearl River Sightseeing Boat

total length

35 meters

Overall width

7.65 meters

carry passengers

380 customers

total power

3015kWh

Briefly

The 380-seat battery-powered cruise ship is a new generation of cruise ships on the Pearl River. It provides river view tours, entertainment and catering, conference receptions, weddings, music and dance parties, annual meetings and other services in the Guangzhou city segment of the Pearl River waters. The ship comprehensively considers the development of new energy and the control requirements of ship operation on vibration and noise. The power propulsion system adopts the lithium iron phosphate battery + motor azimuth propulsion scheme.
This project is not only a major measure to promote the high-quality and green development of the Pearl River Cruise in response to the deployment of the "Blue Sky Defense War", but also highlights the design concept of combining functional realization with energy conservation and environmental protection, and realizes the research and development and innovation of new energy ships. city's new business card.

Shenzhen Racern Technology Co., Ltd
E-MAIL:foreign@racern.com
ADDRESS:2003 Jiaanda Business Building, No. 110 Huafan Road, Dalang Street, Longhua District, Shenzhen China
Add WeChat to learn

ADDRESS:2003, Jiaanda Building, No. 110, Huafan Road, Dalang Street, Longhua District, Shenzhen
