The first trial of "Lijiang Dream" pure electric ship was successful
On April 17, 2018, the "Lijiang Dream" designed by CSIC Yuanzhou (Beijing) Technology Co., Ltd., manufactured by Guangzhou Yinghui Shipyard and provided by Shenzhen Ruishen Technology Co., Ltd. as a whole lithium battery power system was successfully tested for the first time in the Pearl River in Guangzhou!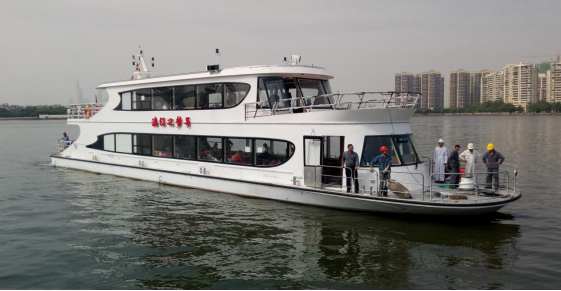 "Lijiang Dream" is an all-aluminum pure electric ship, with a total length of 30 meters, a total power of 110kW, an approved number of 40 people, a motor full speed of 17.7/km.h, a counter-water speed of 12.5/km.h, and a trial time of 6 hours.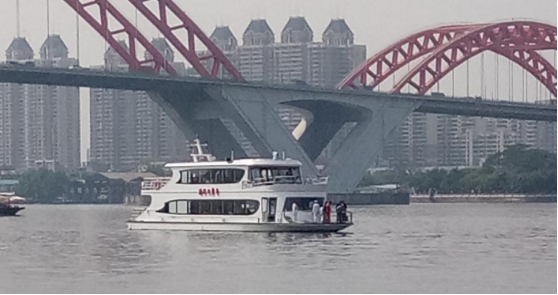 In this sea trial, the ship's equipment is in good operation and the maneuverability fully meets the design requirements. In particular, the straight blade propeller steering function is sensitive, and the ship operation is extremely flexible at low speed, which fully meets the design technical requirements!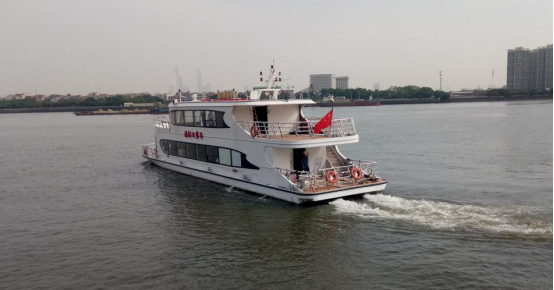 The lithium battery power system provided by Shenzhen Ruishen Technology Co., Ltd. as a whole is operating normally, reaching the design goal and fully meeting the design needs of cruising range.
In the near future, the ship will be delivered to Guangxi Lijiang Two Rivers and Four Lakes Tourism Company and officially put into operation!

Shenzhen Racern Technology Co., Ltd
E-MAIL:foreign@racern.com
ADDRESS:2003 Jiaanda Business Building, No. 110 Huafan Road, Dalang Street, Longhua District, Shenzhen China
Add WeChat to learn

ADDRESS:2003, Jiaanda Building, No. 110, Huafan Road, Dalang Street, Longhua District, Shenzhen
